Connect to your divine masculine power and start integrating the 'light' into your charisma and consciousness to have unshakable confidence and sexual presence like a Sex God.
GYA3 will help you directly with sexual confidence, attraction, rockstar presence, vitality and even confidence in the bedroom.
GYA3 brings in 'Light' work and chi energy itself.
At first it wasn't what I expected but then realized how it was focused like a laser beam on the new redefinition of masculine energy as light. I could barely feel the chi energy in the beginning but am now starting to become more aware of it.

I consider myself to be moderately advanced with natural grounding and this brought in new depth and shading to the experience. So I am very grateful for this investment.

For some reason it reminded me of a new album release by a group that the audience wasn't expecting because it went in a new direction but then everyone realizes how focused and tight the music ended up being.

I plan to revisit this powerliminal every day for at least 6 months!

-T

Since audio is a perfect example of frequency and we live in a vibrational universe, my level of connection sexually and spiritually is coming across even when there is no actual sound.
Although it may twist your mind in a Newtonian world, you're able to experience great changes by associating with higher frequencies and allowing them to alter your state of consciousness through the Law of Resonance (where you attune to the more powerful frequency).
Whether you're consciously aware of it or not, your Soul will be raising it's frequency. Do you have to be experienced in traditional meditation? No.
Either way you're connecting to the frequencies from my massive experience with sexual alchemy as well as my connection to goddesses and other masters who have 'activated' me.
This is an advanced resource for men and may be a first introduction into spirituality and your sexual awakening. Either way b/c it gets into practical spiritual growth and sexual power, it will be a staple for your ongoing growth as a man and you can use it in different ways with the components.
Official, full paid access NOW AVAILABLE below.
(There will be an additional component or 3 still added which I would update you on).
GYA1 AND GYA2 have reached legendary status for those in the know and now after 2 whole years in the making/waiting, GYA3 is available!!
While GYA1 and 2 were more about connection with the feminine or grounding, this one takes a different direction and introduces yang chi energy and spirituality like the others haven't.
Order now and get GYA3 Multi-component transformational program.
You get .WAV & .MP3 versions of each.
"It's amazing I think...really works nicely. I first tried the chi yang and now on the LP. Can feel it working..started a week ago.
I feel more confident...before I was anxious around hot women or people (like when there's an extra person in a circle of friends). (It) feels better already but think I can go further than this (with gYa3). Going out yesterday and feeling more secure.." - I.S, Europe

You GET (all audio):

Guided Yang Chi Awakening & Attuning
22 min.
This will get you sensing, feeling and working with Yang chi energy so that it becomes practical and a part of your experience. Once you feel it you know that it is real and there's a lot you can do with it for major transformation.

::::::::::::

Crown Connection
10:41 min.
Use this as an unofficial and distance crown activation and connection. I work on opening your 7th chakra to receive more Yang chi from source consciousness.
There is a lot you can do from here but the program is focused on building your connection to chi and so that you can practically sense, feel and use it. An enlightened guru had personally opened my 7th chakra and above so I'm bringing new levels of connection into this resource.

::::::::::

Heavy Air
10 min.
This features me actually guiding, connecting and receiving powerful Yang chi energy (Light). I've been in very evident and powerful experiences with this before.
Although it's happened to me so far, I can't guarantee you'll end up breaking chairs from the weight of the Force itself but it will open up entirely new worlds of sexual presence and spiritual connection power. With this, you will far accelerate the pace at which you will feel and use 'The Force'.

:::::::::::

GYA3 Space
4:41 min.

This is great for a short dose of reconnected high-frequency masculine power experience. Feel free to try mixing it with other resources (NG or music).
There will be another version without the delays on them that I'll also add plus a possible video background mp4.


:::::::::::::

GYA3 LP (Long Play) & LPv
37 min. & 24:39 min.
You get 2 versions of the central resource itself here that you'll want to keep using. This is more traditional Powerliminal style.

The full LP includes some frequency interference probably from the presence itself which is actually kinda badass. The LPv cut largely has that literal high-frequency removed.

Try not to let the sound annoy you, it can actually be a GOOD thing so just be open to it (or use the LPv).
The LPv version has the literal high frequency whine/pitch largely removed. So it's a shorter LP version. Again, I'll update when the official SP cut is done or any video versions.

:::::::::::::
GYA3 SP

Although you otherwise get access, please wait a while for the SP cut which will be the choice prime 'supercut' (gYa2 had 'Superyang' extracted from it).
I didn't even intend on an LP version but it ended up being longer than I thought in expansion/flow so you have an LP and I'll update you as a customer when the shorter SP cut is available.


::::::::::::::::
More details possible to emerge (esp. after launch), but you should already know if this advanced transformational resource is for you.
If you value more sexual presence and charisma or esp. attraction from women, this will take things to ENTIRELY new levels. You get the full 90 day money-back guarantee as well. You should have instant access upon order but please email me asap if you don't get it and I'll hook you up.
GYA3 includes a lot you just won't get in the free sample version that may come out at a later time. Invest in yourself!
"If I had to identify two products that are by far Rion's best, I would say the vault series and gya3. I've put gya3 through it's paces since yesterday and I've never felt more invincibly grounded and 'heavy'."
-GM
Price will rise after launch.


(You may have to choose a username and password after you checkout)
Guided Yang Attunement 3:
Sex/God Powerliminal [GYA3]
Transformational Program Online/Lifetime Access
90 Day 100% Money-Back Guarantee
Just $247 $197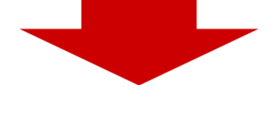 1 Time Only Charge

*90 Day Unconditional Money Back Guarantee*

This product is officially for entertainment or informational purposes. It has not been validated by any Doctor nor is a certified replacement for professional psychiatric help. No guarantees of the level of healing or transformation can be implied. You are responsible for any and all changes in your reality and health. Results may vary for everyone. Either way 90 day refund is available.